Bulk Distribution
Choose Tasmulch for your next development and let our team show you a seamless project experience.
As our name suggests, we know Mulch! But what we also know is gravel, decorative Pebbles, soils, road base, sand and landscaping supplies - with over eleven years in the industry, we know and understand your project needs.
Tasmulch offers a full commercial range of products for every job, of every size - offering large or bulk delivery product solutions. Sand, soil, sealing, aggregates, gravel, road bases and more - we're your local suppliers offering high-quality products to your job site, anywhere in Tasmania.
With a fleet of 10 trucks and trailers, we have your supply needs catered for.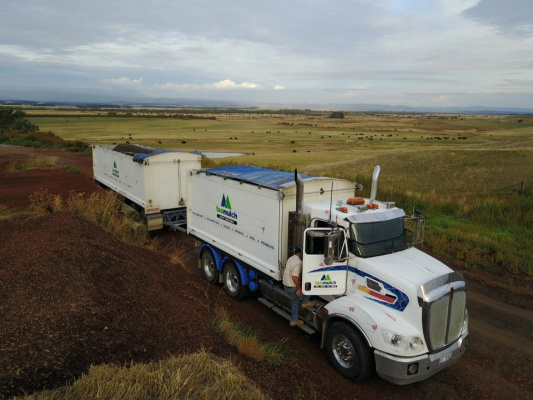 Our promise is to source the highest quality products, offering reassurance of longevity with every purchase. We supply products that last the test of time - ensuring your project has a long lifespan, acting as a great investment for years to come.
We've become established in the industry with our commitment, dedication and passion, along with delivering the highest standards of service paired with innovative solutions.
At our retail yard in Longford, Tasmania, you can inspect a cross section of our quality products available. Our team are on hand to chat about project deliveries, product requirements, benefits of specific materials for various projects and more. Once you connect Tasmulch into your project, you're guaranteed a seamless supplier experience.
Experience matters and reliability counts, TasMulch's team are experienced in on farm operations, working closely along side local spreading company Altrac, to deliver your needs on time and on budget. Delivering bulk granulated fertiliser, Gypsum and Lime on farm are just one of the many bulk distrubution services we can provide.
Do you need an all-weather roading solution for on farm or on site? Do you need to re-sheet an exisiting road? Let us help with your project! Our experienced team can help with our exceptional rates for supply of re-sheeting or new road materials suitable to your individual requirements.
Streamline your project; reduce costs and centralise all your bulk purchase needs from one supplier on your Civil Construction project - choose the locals who know your project needs.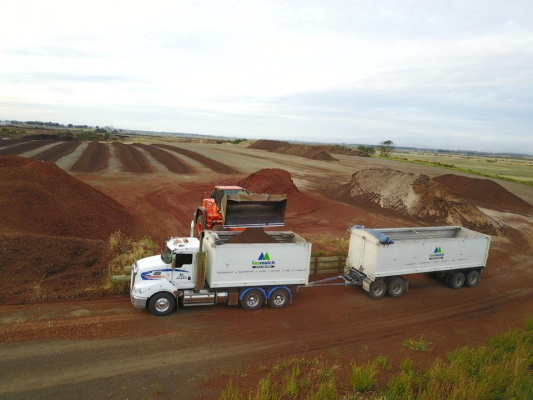 Request a next day quote