Have your lime on time!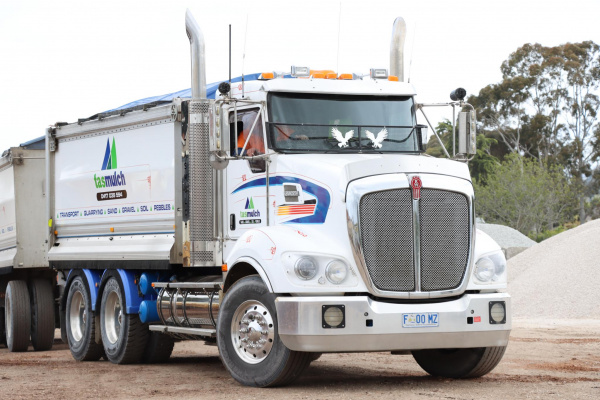 When it comes time for bulk on farm cartage of lime and fertilizer, Tasmulch has the experience and flexibility to offer the personalized service your enterprise requires.
At Tasmulch, not only do we have the capacity and capability to transport bulk lime and fertilizer, but we can also meet and supply your bulk on farm lime requirements. As an approved distributor for Graymont lime, we can provide industry competitive pricing for your lime and transport. Servicing the needs and requirements of farmers around Tasmania, we have the capability to deliver, but we are focused enough to care.
Having worked along side leading spreading companies for quite some years, we are experienced in the supply of bulk lime delivered on farm. Choosing Tasmulch ensures a prompt, professional and personalised experience that delivers on all fronts.
The team at Tasmulch are more then experienced enough to handle your bulk fertilizer needs having worked alongside Impact and Incitec Pivot in Tasmania for many years. We are experienced in the time sensitive nature that is fertilizer delivery, whether into purpose built fertilizer storage, or bulk on farm; Tasmulch will always provide the professional, customized service that you expect.
Tasmulch provides industry leading cartage rates across Tasmania, paired with the experienced team, a modern well maintained fleet of trucks and quality equipment, we are suitably equipped to service all your cartage needs.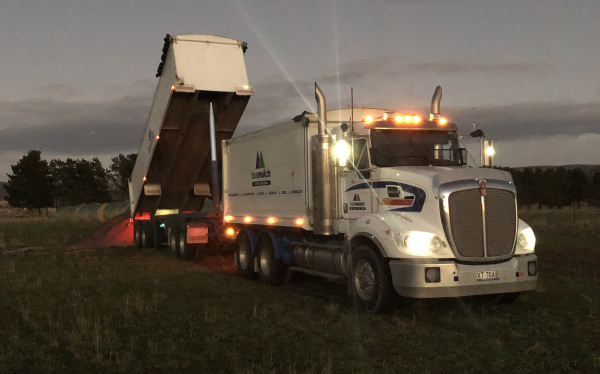 Request your quote