More Fruit, Less space!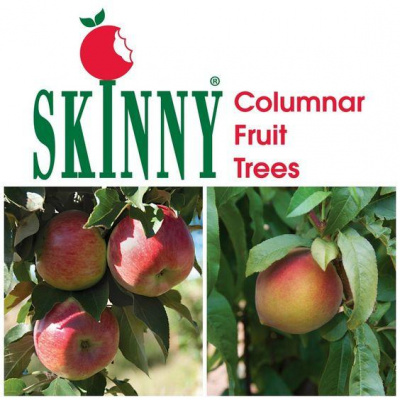 Fleming's are a family based fruit tree propagator in Monbulk Victoria and are producers of some fantastic fruiting trees for small spaces!
Ballerina Apples are Fleming's answer for narrow skinny spaces. Ballerina Apples are columnar apple trees that offer home gardeners the ultimate in space efficiency and self efficiency. Ballerina apples are also highly suitable for pots or those narrow pokey corners in your garden. They offer 5 species in these skinny, columnar apples so there is something to cater for all tastes of the family.
Fleming's also offer a range of Dwarf fruiting options of traditional favourites of Pink Lady, Gala, and Golden Delicious. Offering these traditional favorites in compact growing varieties provides the flexibility to grow them in a pot or the garden yet still offering the options for cross pollination that is required for a successful crop.
Columnar fruit is the best option when looking at low maintenance options. The Dita apple and Crimson Rocket peach are the perfect solution for tight space especially for those who are time poor yet still would like the satisfaction of growing their own trees.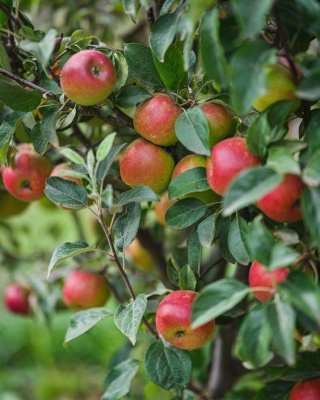 Unquestionably, one of the most renowned Fleming's tree collections is their range of "Trixzie" Fruiting mini-trees! Fleming's. Not only are they super-space savers, but they offer a great selection of options! The range features apples, peaches. nectarines, cherries, pears and an ever popular multi graft! Suitable to grow in pots, raised garden beds or in the corner of a courtyard.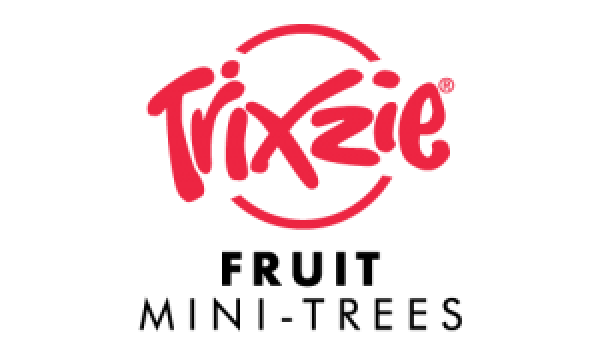 Another spectacular way to get more fruit from your space is by planting a duo-trio. Duo and trio planting is by where multiple trees are planted into the same hole, no less then 150mm apart, planted alongside for duo, or in a triangle for trio planting. Trees should be pointing in a slight outward angle. Duo and trio planting of trees that are compatible cross pollinators is a great efficient use of space to best capitalise on your garden.
For more information on Duo-Trio planting, please check out the Flemings link: https://www.flemings.com.au/products/pick-of-the-crop/pruning-maintenance/duo-trio-plantings/