Your Sand Solutions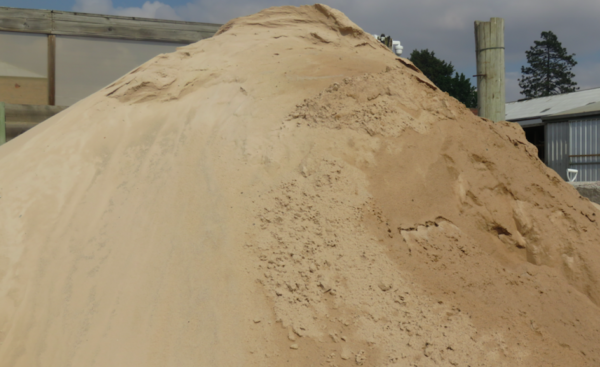 Every project will have it's own individual sand requirements - when choosing the right fit for you, it's important to know the benefits and optimal uses for each product range. What has worked for one project won't always be the best fit for the next, so it's important to define your ultimate project outcome and source a product that meets this requirement.
By getting to know our product range, you'll be able to choose your sand with confidence that it's the best fit for your needs.
Paving Sand
Our paving sand best used when laying pavers in residential or commercial uses. With a range of particle sizes, paving sand will fill the available space between each paver in a footpath of paved area, offering great drainage for the desired location. Paver sand helps to ensure that your paved area is secure and even for ongoing use while offering a long-lasting appeal to any area.
Beach Sand
Beach sand has a wide range of uses through local residential uses through to large scale commercial developments such as in road developments, in concrete mix and more. Beach sand is also a fantastic solution for offering safe play area bases for residential homes and playgrounds.
Filter Sand
Our filter sand is commonly used for water filtration methods in more rural locations around Tasmania. Through utilising various filter sand grain sizes, filtration layering can be created to remove contaminants from a water supply, creating a safer option for those accessing this. Filter sand is also a great product or pool management on a residential or large commercial scale - filtering the water from contaminants between uses.
Premium Washed Sand
Premium washed sand is a great product for use in concrete work - offering a great durable finish to any project. This product is great for use in retaining walls, plastering, concrete footings and more.
Turf and Topdressing Sand
Topdressing sand is a great way to manage water retention rates in medium to large scale lawn management. This sand offers an effective method of water drainage, reducing the possibility of water build-up that can damage/slow lawn growth. Topdressing sand is used frequently to block sunlight, retain optimal water levels and reduce the chance of weed growth. Topdressing is also commonly used to smooth out the level of a landscape and is typically applied in a thin layer while being built up to the desired result.
Synthetic Turf Sand
This sand is best used when applied over synthetic grass in a thin layer, working to sit around the base of each blade of synthetic grass keeping it rooter up-right - ultimately, creating a more natural-looking turf. The tone of this sand also blends well with the base of synthetic turf, helping to maintain the appearance of green healthy lawns.
Bulk construction, bedding, and concrete sand
Bulk sands are fantastic for creating concrete, mortar and render in various projects. By using bedding sand, you're able to maintain a stronger base for rock bedding on construction sites - creating a long-lasting base for your project.
Out team with over eleven years of experience is available to offer guidance and insights on our sand product range. Call our team today for a next day quote or product support assistance.