Seasol solutions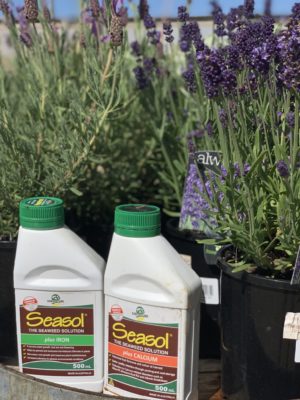 Seasol, lovingly referred to as the superfood of plants, is your best friend when it comes to gardening. Through the years, Seasol has grown, offering more solutions then ever before for your garden woes.
Although commonly thought to be a fertiliser, Seasol Seaweed Solution is a total garden health treatment! From increasing root surface area through stimulating growth, it also promotes vigorous flowering, helps plants to cope better with stress, and increases nutrient uptake.
The sister and synergistic partner to Seasol is Powerfeed. Powerfeed began it's journey as a fertiliser soil conditioner, and has grown from there. Powerfeed has been diversified and specified and now includes granular products. If you can grow it, there is a Powerfeed product to help it grow better.
Seasol and Seasol products are used throughout the nursery in Longford, with up to 4 applications made across the peak of the hot weather. The applications of Seasol helped reduce heat stress, encouraged stronger, better quality growth and kept the nursery happy and healthy.
We often suggest the use and application of Seasol when transplanting trees, roses, and planting out perennials and seedings. This reduces the incidence of stress and encourages good strong growth.
Do you know Seasol products are also availible for commercial applications? We can also access Commercial Seasol products for pasture and agricultural use.