Winterize your garden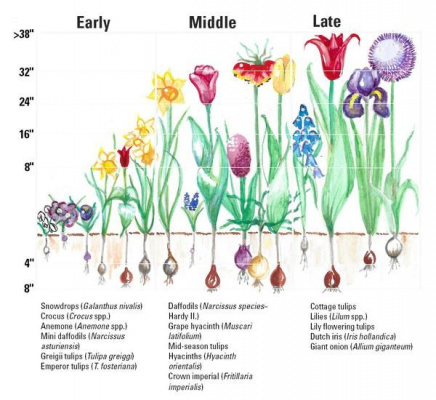 With days getting shorter and the nights getting cooler, it means one thing; winter is just around the corner.
A gardeners work is never done, and approaching winter is no exception. To help guide you along the way, we have put together a handy 'how to' guide to help you look after your beloved garden of which you provide so much love, care and time in the warmer months!
1. Have a big weed!
Having a good, thorough weeding session in your garden is a great way to start preparing your garden for the coming winter. Cleaning out the weeds not only keeps the space clean and tidy, but it is so much easier to do in the Autumn when the ground is a little softer. Weeding is never a fun job, but it is one that needs to be done, and remember; a weed is anything YOU don't want in your garden!
2. Clean out the veggie patch!
Overhauling you veggie patch seems like a tedious task, but it doesn't have to be. Now is a great time to remove the green waste from the summer growing season and compost for next year! (remember, DO NOT compost anything that has been diseased as to reduce the risk of it coming back next year) Winter is a great time to leave your garden beds to rest, if you expect high outputs from your veggie patch, do not forget to add sufficient input! Planting a green manure crop is the best way to increase nitrogen fixation in your soil to increase yield in the coming season. Green manure crops contain legumes with root nodules that produce precious nitrogen, key for growing all your leafy greens!
Check out this handy video to learn more about the nitrogen cycle
3. Don't be tempted to cut everything back.
While sometimes it may seem like a great idea to cut everything back to tidy your garden, this is not what nature intended. Nature intended for Perennials to die back naturally, helping to increase their strength and increase in size for the coming growing season. Die back is an important phase for all rhizome and tubular species as this is an integral growing, reproduction and multiplication stage!
4. Protect your new garden beds or cold sensitive plants
Often, when we plant species less tolerant of cold, we look to plant them in the best space practical that our garden allows and that will best suit the need of the plant. While it is not unreasonable to plant citrus species or other warm loving varieties, we need to protect them and harden them off for the first few years to help adjust them to our cold environment. Using Frost Cloth, a woven cloth like material, protects the sensitive plants underneath by preventing the frost from settling and adding a layer of insulation. Remember; frost only settles when the air stops moving!
5. Plant your bulbs
While planting spring bulbs isn't a tidying task, it is still an important job to tackle before the ground temperatures really drop. If you have had issues planting bulbs in the past, try utilizing a bulb planter to help plant at the right depth below ground level. It is super important to plant them far enough below ground level to ensure they have adequate protection from the hard, cold frosts and frozen soil.
Click here to see the range of Spring Bulbs from Mr Fothergills!
6. Move the most tender ones!
We all have "those" plants that we keep in pots and move year round so they occupy the best position possible! Now is the time for them to occupy prime position in the house, sunroom or covered verandah. If you live in an area prone to long, hard cold periods, it is also worth considering digging up your Dahlia's, Canna Lillies and other sensitive bulbs and tubers. This will hep them be prolific in the coming Summer! Remember to thoroughly research the best storage method applicable to your location and climate, you're best to keep them in a dark, cool location.
7. Mulch, mulch and more mulch!
Mulching is so versatile! It retains moisture, suppresses weeds and helps to retain ground temperature! Mulching is a job for all seasons, not just when preparing for the coming winter. Choosing to top dress your mulch in Autumn is a wise choice as it really helps to winter-proof your garden adding vital insulation, and an extra blanket to look after your much loved garden.
Preparing your garden for winter doesn't have to be a tedious task, do a little often throughout Autumn and it won't be such a monumental task. If you need any help please ask the friendly Tasmulch team!
Click here to see our range of Mulch's